White Available ATM (at the moment). Pink, Mauve or Purple may also be sent if available.
Call for in-stock selection @ 416-234-0550
A very elegant flowering plant for someone special to you. Phaleanopsis are known as both the butterfly orchid or moth orchid. I prefer the former for its the more beautiful in my opinion.
One phaleanopsis orchid planted in a ceramic white pot nestled in mosses and adorned with river rocks & branches. Orchid flowers last a very long time if cared for properly (instructions are included) and its the easiest orchid with regards to care.
Premium - As Shown

AVS117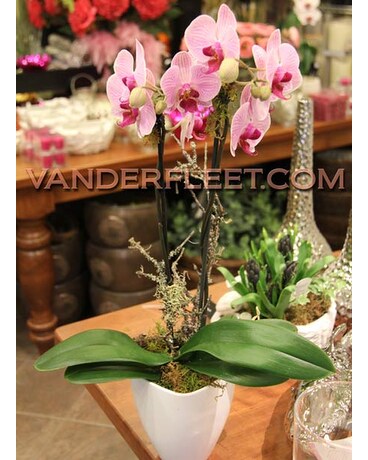 Premium - As Shown - $109.00